Summer Hours
ESJ is open Mon-Fri, 7am-10pm during the summer.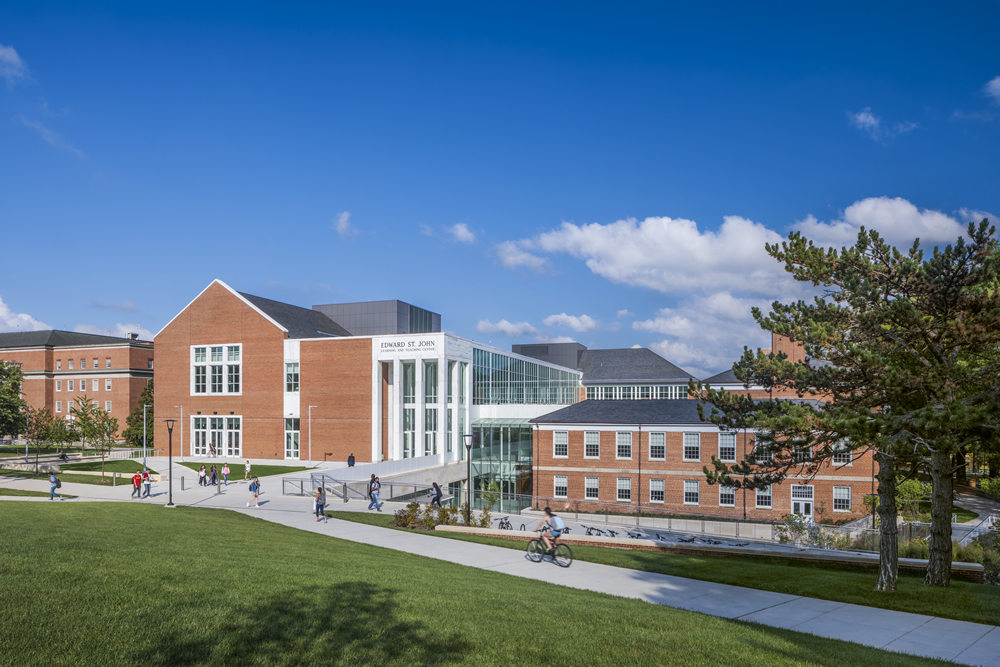 Location
Contact
301.405.4702
esj@umd.edu
Building Hours
Monday - Friday
7 AM - 10 PM
About TERP Classrooms
The University of Maryland is committed to creating classroom environments that support team-based and collaborative modes of teaching and learning. The goal in creating these new and renovated spaces around our campus is to promote student-centered teaching practices by creating technology-enhanced environments that enable every person in the classroom to Teach, Engage, Respond, and Participate.
Room Capabilities
Edward St. John Learning and Teaching Center (ESJ) supports academic classes, symposiums, lectures, and meetings. The wide range of spaces can accommodate small gatherings, as well as large lectures and presentations. The TERP Classrooms offer multiple projectors, microphones, and cameras with recording capabilities.